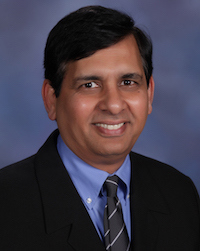 Publications
Educational Training
Work Experience
2015-present: Regents Fellow.
2014-present: Texas A&M AgriLife Research Fellow.
August 2000-present: Director of Spatial Sciences Laboratory, Texas A&M University (TAMU), TX.
2004-present: Professor TAMU and Texas AgriLife Research.
1999-2004: Associate Professor, TAMU and Texas Agricultural Experiment Station (TAES).
April 1999- July 2000: Assistant Director of Mapping Science Laboratory, TAMU, College Station, TX.
1998-present: Adjunct Professor, School of Rural Public Health, Health Science Center, TAMU.
1996-1999: Assistant Professor, TAES, Temple, TX.
1992-1996: Agricultural Engineer and Associate Research Scientist, TAES, Temple, TX.
1989-1992: Graduate Research Assistant, Purdue University, W. Lafayette, IN.
1988-1989: Graduate Research Assistant, AIT, Bangkok.
Honors & Awards
2022 Asian Institute of Technology Alumni Association Distinguished Alumni (DAA) 
Dr. Srinivasan Receives Appointment to Neville P. Clarke '54 Endowed Chair – October 2022
2014-2015 Regents Fellow Service Award
2015 College of Agriculture Distinguished Agriculture Alumni Award, Purdue University
2014 Vice Chancellor's Award in Excellence for International Involvement
2014 Texas A&M AgriLIFE Research Faculty Fellow Award
2014 College of Agriculture and Life Sciences Dean outstanding Achievement Award in the category of Interdisciplinary Research Team "Bacterial Source Tracking Team"
Honored with Docteur Honoria Causa from Paul Sabatier University – Toulouse III, July 2013.
Recipient of the 2012 Norman Hudson Memorial Award from the World Association of Soil and Water Conservation for the development and world wide application of SWAT.
Vice Chancellor's Award in Excellence in recognition of outstanding contributions and performance as a member of a research team for 2001 (Soil and Water Assessment Tool Team).
Awarded Scientist of the Year at Blackland Research Center, 1998.
Nominated for the U.S. EPA Region VI Environmental Excellence Award by Governor George W. Bush for efforts in managing nonpoint source pollution, 1997.
Selected for the 1994 summer program in Global Climate Change by Jet Propulsion Lab, California Institute of Technology, CA, 1994.
Recipient of the Ismail Interdisciplinary Program Doctoral Research Award, Purdue University, 1991.
President, ALWDP (Agricultural Land and Water Development Program) Club, Asian Institute of Technology, 1988-1989.
New Zealand Government Scholarship, AIT, Bangkok, 1988-1989.
Society Memberships